Enjoy A Perfect Picnic, Without All The Prep!
At the Panacea Collective, we've modernized the timeless tradition of picnicking with the convenience of our complete package and delivery service! Our Panacea Pop-Up Picnic Packages include a fully-styled themed picnic lounge with a low table, rugs, pillows, poufs, and decor. In addition to the curated aesthetic, these luxury picnic packages feature your choice of a handmade cheese, charcuterie, or brunch board from Casero Austin. All boards come with four types of crackers, including one gluten-free option. All of our picnic packages are BYOB. The Panacea Collective offers a wide delivery range. We're able to deliver pop-up picnic packages to customers in Austin, Lakeway, Dripping Springs, the Texas Hill Country, and elsewhere, so sit back and relax, and we will bring the picnic party to you. Order your perfect picnic package from The Panacea Collective today!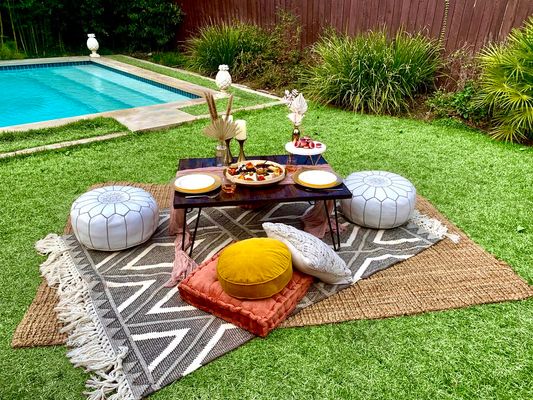 Why choose a Pop-Up Picnic from The Panacea Collective?
They're fun and festive, great for any occasion

They allow you to reconnect with your favorite people and enjoy the outdoors in a safe, distanced manner

They're simple and stress-free to set up and tear down

They allow you to enjoy all the fun of a picnic without all the prep work
Find more details about our pop-up picnic packages below.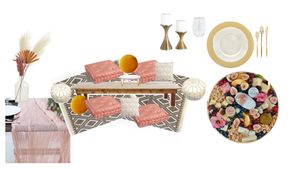 Dreams Picnic Package
The Dreams Picnic Package offers the perfect setting for a dreamy daytime escape, with a soft, warm palette and dried floral table accents.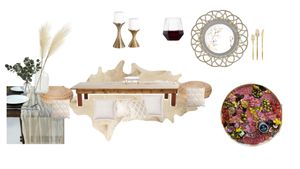 Gypsy Picnic Package
The Gypsy Picnic Package is the perfect fit for the more laid-back, down-to-earth picnickers, featuring a natural, Bohemian color scheme and delicate accents with a rustic feel.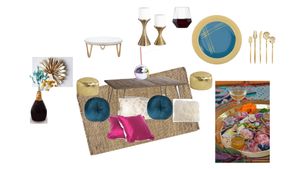 Rhiannon Picnic Package
The Rhiannon Picnic Package is a great fit for picnickers looking for a touch of elegance and excitement for their gathering! The Rhiannon features a vibrant jewel-toned palette and colorful accents.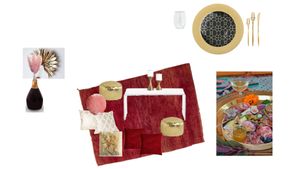 Songbird Picnic Package
Picnics are about soul and connection, aren't they? The Songbird Picnic Package is the perfect setting for long conversations and genuine connections, featuring a rich crimson palette and classy golden accents.