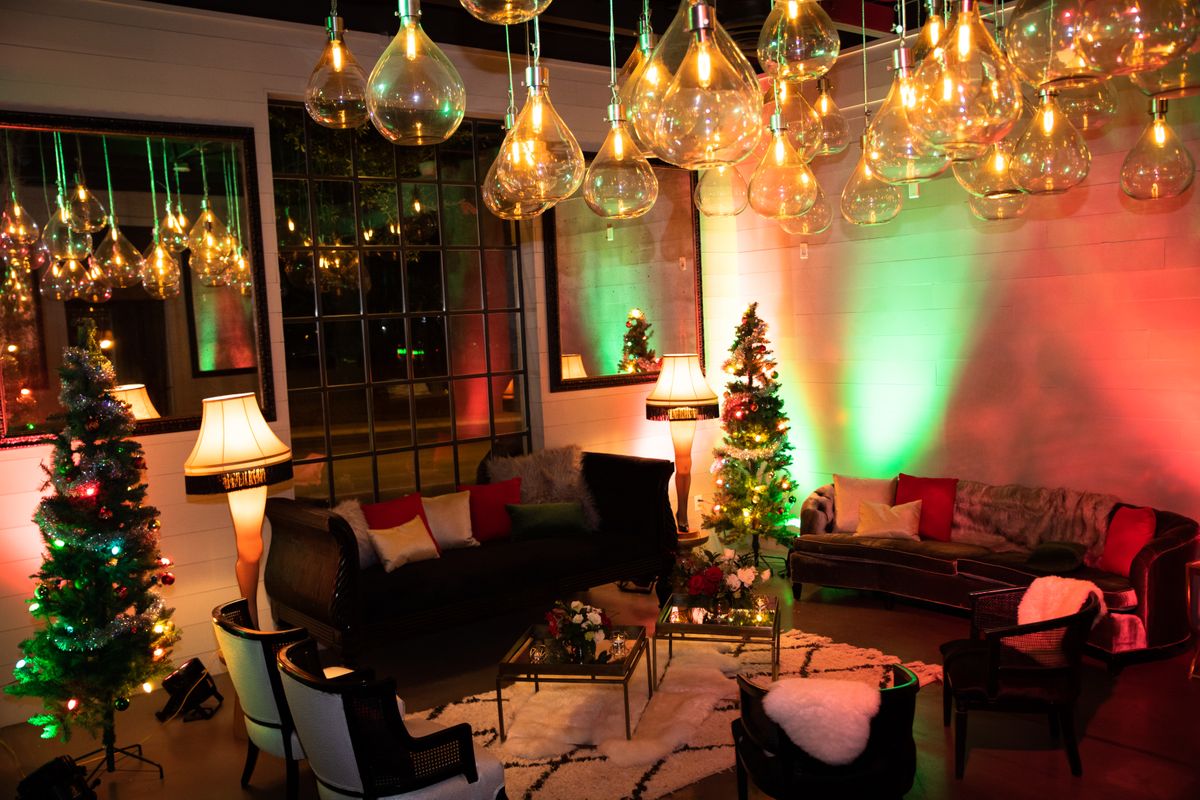 FESTIVE LOOKS TO MAKE YOUR HOLIDAY PARTY GREAT
Whether your planning is underway for friends and family gatherings at your home, or your company is planning a holiday party, we have some themes, styling, and event furniture rentals that will be sure to put you on the nice list.
COZY CABIN
We love bringing in touches of the outdoors like gold pinecones, or a faux fire pit. Pendleton flannel pillows and throws, along with rich leather pieces and rustic wood tables, will bring the classic look of Christmas into any space.
YOU'LL SHOOT YOUR EYE OUT
Bringing a classic Christmas movie theme into your holiday decor doesn't have to be cheesy. We incorporated pieces from "A Christmas Story" like the infamous leg lamp into a company party last year. Our elegant pieces like the Azalea Daybed kept an upscale feel with small items with a fun flare. Just don't touch your tongue to the frozen flagpole!
CHRISTMAS DISCO
Ah, ha, ha, ha, stayin' alive, stayin' alive. It's party season baby and we want to see you shake your thang. A Christmas Disco will be sure to get everyone celebrating and in high spirits leading into the new year. And what a year it has been, time to let loose. See you on the dance floor!
IT'S TIME TO GET YOUR PARTY PLANNING IN MOTION. CONTACT PANACEA COLLECTIVE FOR EVENT DESIGN, EVENT FURNITURE RENTAL, FESTIVE DECOR, CUSTOM FABRICATION PROJECTS, AND MORE. WE WILL DECK THE HALLS TOGETHER!