Garden Party Pack
Memorable Designs From Austin's Expert Event Planners
Make A Breathtaking First Impression
No matter the event, be it a party, a corporate event, or a festival — people always notice the design and decor first. It's what makes the first impression! When you're investing in an event to raise your company's profile and further your marketing goals, you want to make sure you make the best first impression possible. You need the help of expert designers to beautify your event space and make it one that everyone wants to be in. At The Panacea Collective in Austin, we have decades of experience designing and creating gorgeous spaces for our partners' events. We specialize in everything from music festivals and large conferences to corporate events and intimate private gatherings. We know how to "wow" guests at an event before programming even begins, and more importantly, we know how to get you the most return on your investment. Call us today to get started crafting the perfect space for your next event.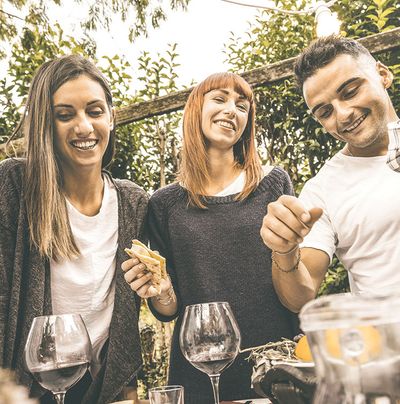 The Panacea Collective is your premier partner in event design & decor:
Our event production team has decades of experience furnishing and organizing event spaces

We maintain an extensive in-house collection of furniture, decor, and event accessories

We offer 3D rendering services to assist in event space planning

We can produce custom set pieces in-house as well as offer custom fabrications for existing pieces

We also offer turnkey event production
Austin's Finest Event Design & Decor
Event design is an emotional art. At The Panacea Collective, we create atmospheres that set a precise tone and evoke specific feelings that speak to our partners' values and their marketing campaigns' essential themes. We put our imaginations to the test, first by designing unforgettable event landscapes, then putting our boots on the ground and bringing those elements to life in 3D. We pull from our incredible in-house collection of furniture and decor, source bizarre and magical things from around the world, and partner with the most innovative artists and floral designers to create unforgettable environments for your events.
When you choose our event design team, you're getting an experienced partner. Our vendor relationships and resources not only ensure you get the most for your money, but provide you with the finest goods and services from companies you can count on to deliver come event time.
You are our partner, and at your event, your ideas are the star of the show. Let us build you the best stage on which to share them. Call The Panacea Collective today to get started!