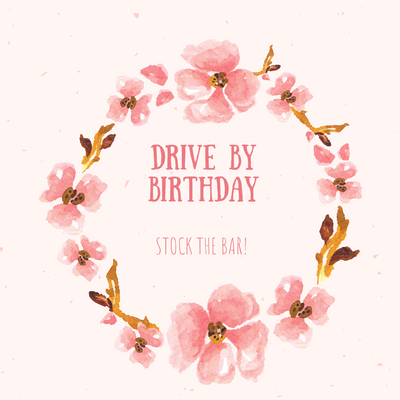 Drive By Birthday Party Pack
Stock My Birthday Bar...from afar!
FURNITURE OPTIONS:
Furniture available for upgrades.
Jalapeno Margarita Kit $ 7.56 / DRINK (Serves 12) or Strawberry Margaritas $ 5.55 / DRINK(Serves 12)
Gypsy Floral Fiesta Centerpiece Starting at $115
Minimum $300 for Delivery
Or a Flower Crown Bar Starting at $500
Cheese and Charcuterie Board From Casero
12x12 Small 6+ people
16x16 Large 15+ people
Charcuterie & Cheese Board $92/ $198
An assortment of cheeses, charcuterie, fresh & dried fruits, pickles, olives, nuts, mustard, seasonal jam.
Cheese Board $92/ $198
5 different cheeses , local honeycomb, dried and fresh fruits, pickles, olives, nuts, seasonal jam.
Crudité Board $65/ $130
A large variety of seasonal vegetables with a jar of Confituras lemon chili salt and your choice of dip: curried white bean & roasted garlic (vegan) or creamy herb & lemon.
Fill out the order form above or email hello@thepanaceaco.com to complete your order today.
Under the advice of Governor Abbott, we are following all health and safety guidelines to ensure a clean and no contact delivery. We will also meet with clients at a safe distance by appointment. To encourage safe practices, we require that our delivery team will be masked and items will be disinfected.