Wow Moments
Unforgettable Entertainment From Austin's Expert Event Planners
Unforgettable Moments Lead To Inarguable Results
No matter whether you're planning an experiential marketing campaign, a private party, or a corporate event for professionals in your industry, people remember the moments that take their breaths away. At The Panacea Collective in Austin, we leverage our full-service event management and production capabilities, our connections in the entertainment industry, and our national network of service vendors to curate the 'wow moments' that separate the truly memorable events from the merely great. If you're committed to getting the most out of your direct marketing budget, or if you're as passionate about exhilarating live events as we are, call our event planners in Austin today to create your own wow moments!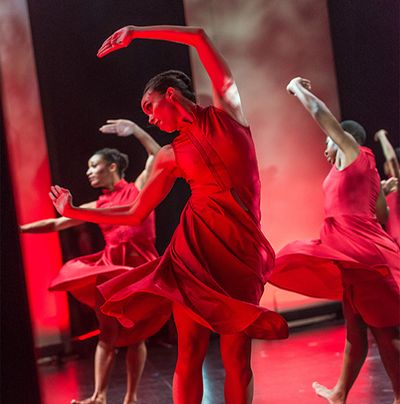 The Panacea Collective is your premier partner in event management and production:
Our decades in event planning have allowed us to forge contacts with the booking agents, publicists, and talent managers you need to secure top talent

Our event management team can handle any and every element of your talent's experience for you, from arranging travel and accommodations to keeping them comfortable at your event

We're a full-service event firm that can handle any step in the event process, from planning and design to producing the event itself

Our venue experts can help you locate and secure the perfect event space for your needs

We have the resources to help you launch the perfect event or experiential marketing campaign anywhere in the U.S.
Let Us Curate Wow Moments For Your Next Event
At The Panacea Collective, we're always looking for new and fascinating ways to wow event attendees and win the hearts of your potential customers! Whether it's a super-secret show, an insanely grammable art installation, an innovative interactive event, or the ultimate luxury entertainment, we find the talent and craft the experiences that create wow moments that serve your goals and stick in the memories (and social feeds) of your guests.
Over their decades in the event planning and live entertainment industries, our team has developed contacts with a vast network of booking agents and talent managers. Not only can we help you plan and design the perfect programming and event space, we can secure the talent that will put your event over the top!
Learn More About Our Talent Acquisition Services
Every gift deserves a ribbon on top, and every event deserves a wow moment to punctuate its themes and drive home your brand messaging with consumers. The Panacea Collective is the event management firm with the expertise, resources, and national connections to make the incredible happen for you. Reach out to us today, and let's create something unforgettable together.