Virtual Events
Digital Event Management From Austin's Finest Event Planners
Virtual Event Planning In Austin
Ready to increase your event's reach by going digital? Let our experienced event production team handle the technical details so you can focus on planning and enjoying a fun event! Our event management team has decades of experience in the industry and know how to translate the excitement of live events to the digital screen.
From choosing the right digital platform, delivering sound and lighting equipment, confirming talent, to flawless execution, our event planners can make your virtual event a reality. Think of our event management specialists as your personal television production team! As part of your team, we can ensure that the personal touch of your special event will still shine through the screen. Call The Panacea Collective In Austin today to get started planning an unforgettable virtual experience!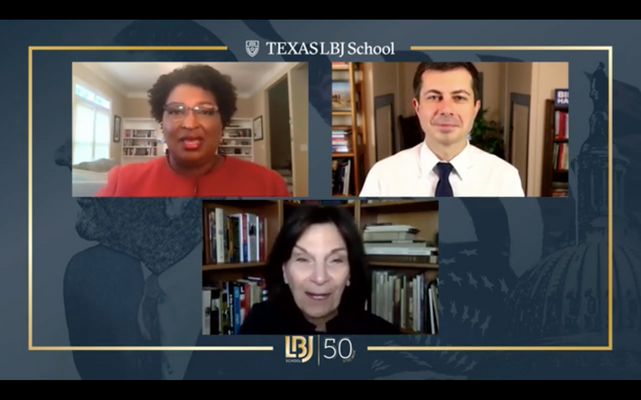 Reasons To Choose Virtual Event Service
Reach a wider potential audience than those in the area of your business/ physical event location

Virtual events are much less likely to be canceled in times of emergencies or widespread virus outbreaks

Event design, decor, and lighting can be planned to beautify specific locations more vividly than an entire event location

Significantly cut down on your cost-per-attendee for things like food and refreshments

Amplify the reach of your live event by sharing it with a wider digital audience
Hybrid Live & Virtual Event Service
Virtual is here to stay. While nothing replaces genuine human interaction only experienced when we gather together, virtual events provide fewer barriers to entry and greater access. Whether location or travel is an issue, or the cost to attend in person is not financially feasible for some, virtual events allow for more eyeballs and engagement with your content and message. Many of our clients are reimagining future events as a hybrid of both virtual and live, with smaller and more curated live events that focus on engagement and connection.
With a hybrid event, you can always add ways for the virtual viewer to stay connected, whether it's a gift box they can enjoy at home or breakout rooms where viewers can interact. You will still feel the energy of connection with larger filmed or live productions and panels, but with the access to reach more viewers from across the globe.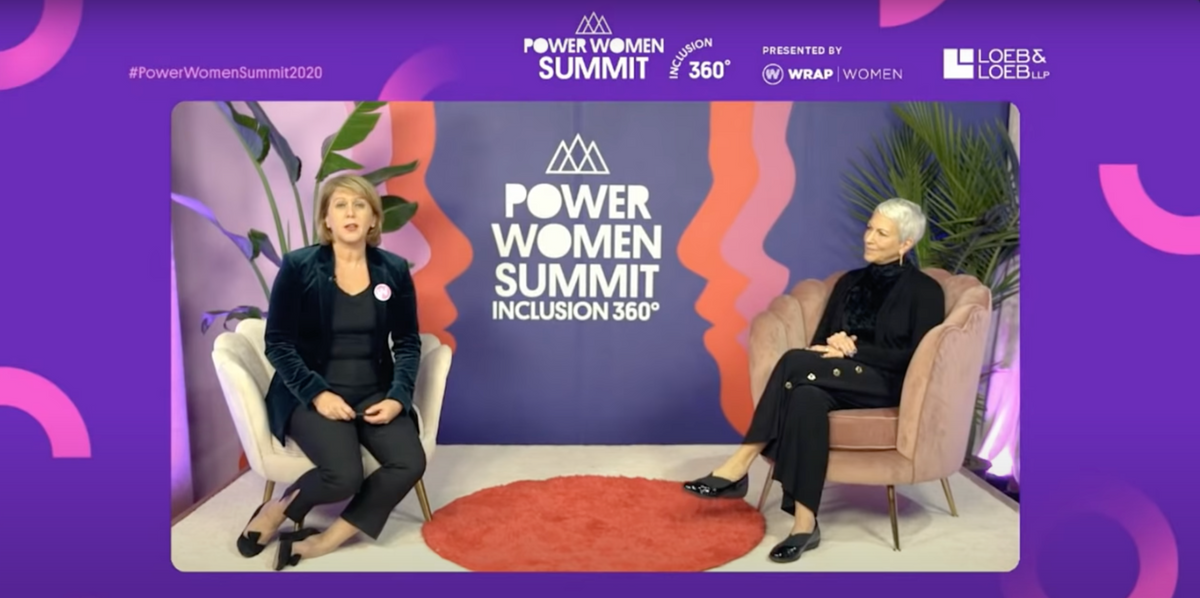 Watch Our Virtual Productions
Best Practices for Recording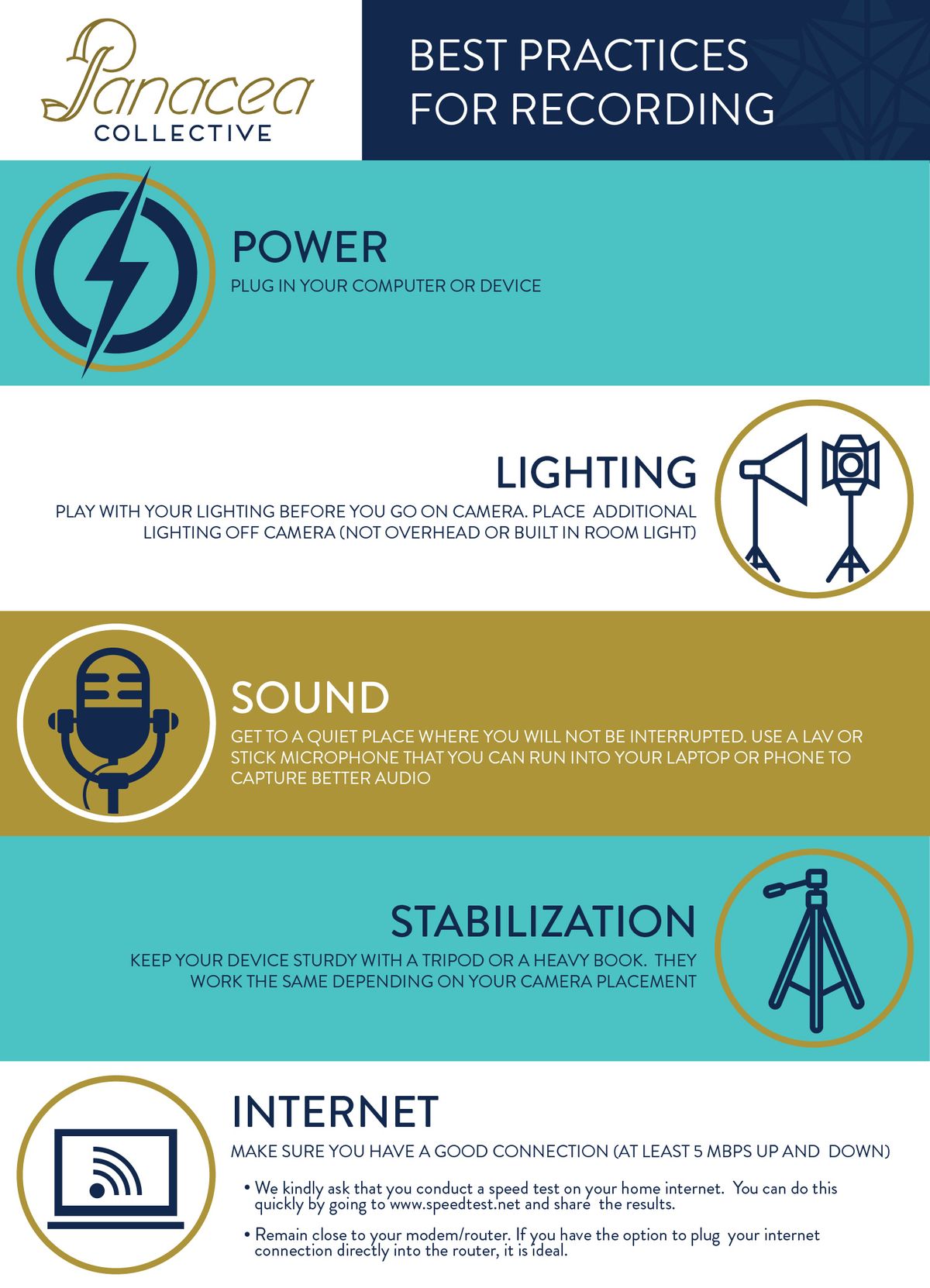 Before You Go Live On-Air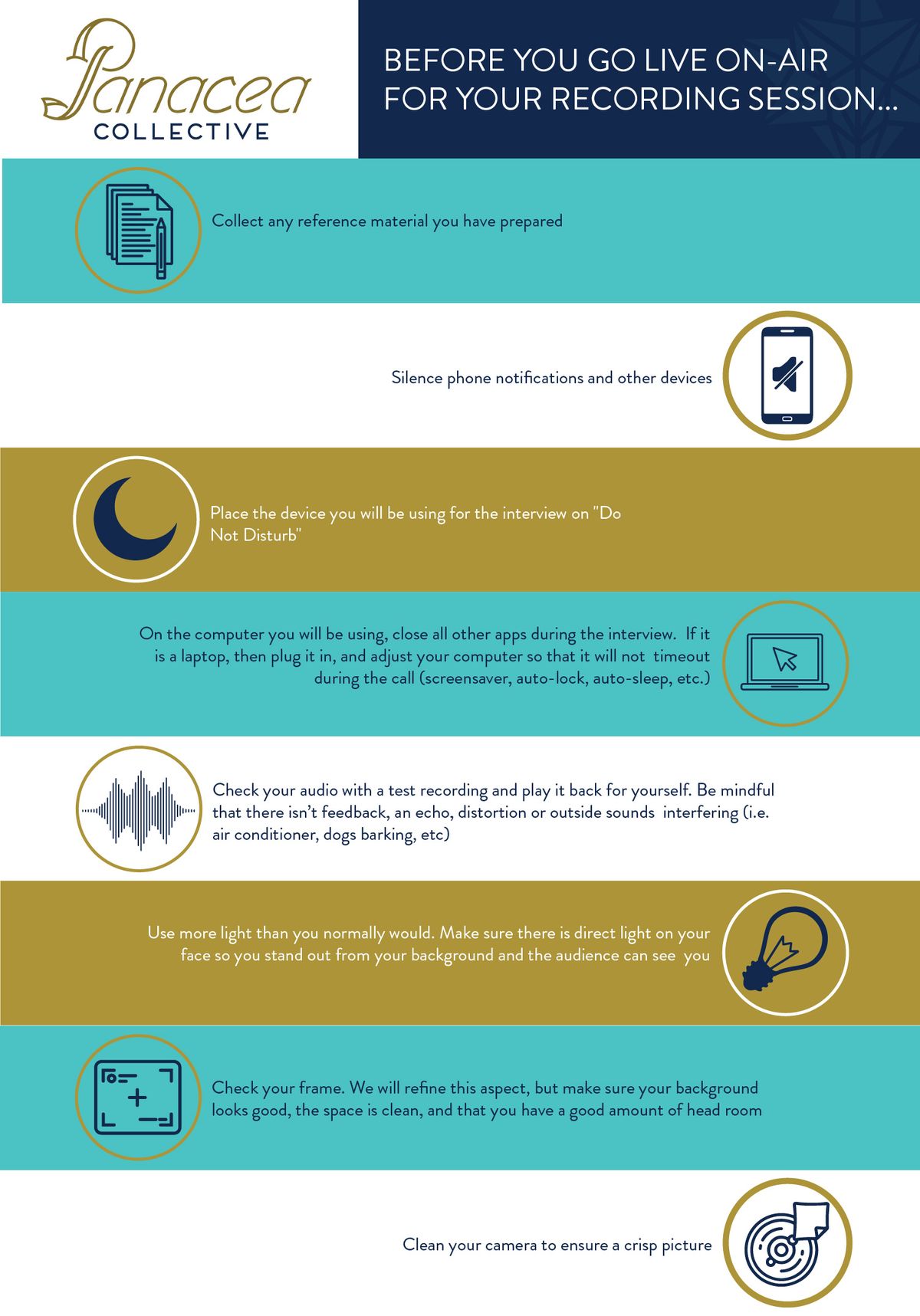 Share Your Message With The World
Live events are wonderful, but when it comes to marketing, their reach can be naturally limited; your event attendees will need to travel to whatever physical location you host your event at, and travel could be cost-prohibitive to some. To reach a potentially global audience, or widen the reach of your live event, choose virtual event management services from The Panacea Collective! We're a full-service event planning and production company that can equip you with all the tools and expertise needed to hold a flawless event virtually. Don't bog yourself or unspecialized employees down in the details of technical production — call our experienced team today to handle the broadcast for you!