Talent Acquisition
We Can Book The Best Entertainment For Your Events
Connect With The Biggest Names In Entertainment
Do you want your next event to really make a splash with attendees? Do you have speakers or entertainers you've dreamed of having at one of your events, but you're convinced you'd never be able to book? Reach out to The Panacea Collective, one of the most experienced and well-connected event management companies in Austin! Not only do we have the resources and expertise to plan you an exciting and memorable event, but we have the connections to get you the top-end talent your party needs to be one that people talk about for a long time. We're not blowing smoke either! We've worked on many music festivals, roundtable discussions, and other large events that have drawn noteworthy names to the stage, and we know who to call to book who you want. Call The Panacea Collective in Austin today, and let's talk about the talent you'd like for your next event.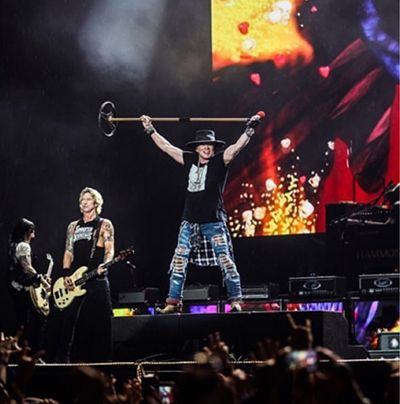 The Panacea Collective can help you forge positive relationships with premium talent:
Our event management team has decades of experience interfacing and working with managers, publicists, and agents in the event entertainment industry

We offer full concierge service to talent, from arranging travel and accommodations to keeping them comfortable at your event

We ensure that your talent's experience at your event reflects well on your company
Premium Talent Acquisition In Austin
The Panacea Collective is your best bet as an event partner if you're hoping to book top talent for your next corporate event or party. We bring our decades of relationships with talent agents, managers, and publicists to the table to secure event entertainment talent, and to negotiate the best contracts on behalf of our clients. From headlining musical talent, to authors, podcasters, CEO's and world-renowned chefs, we've booked the best of the best. We create a truly concierge experience for talent, from travel arrangements to reception to hospitality and post-event thank-yous, we ensure that every aspect of the talent's experience is exceptional, and reflects well on the brand or host.
Events are our passion, and though we plan and create them on your behalf, we take immense pride in ensuring every detail is perfect — and that includes the experience of the talent. The better experience they have, the more likely that they and other top talent will be receptive to appearing at events you host in the future. Win- win. Call The Panacea Collective today, and get your dream entertainer booked!