Experiential Marketing
We Help You Plan Unique, Immersive Marketing Experiences
Unforgettable Events, Undeniable Results
In an age where the average consumer is bombarded with so many ads that it's easy for paid messaging to blur together in their eyes, memorable customer experience is more important than ever. Every penny counts in business, and you need to maximize your marketing budget by investing in memorable experiential marketing campaigns that make a lasting impression on consumers and build the basis for long-term consumer relationships and greater brand loyalty. At The Panacea Collective, our event management team plans and executes events and brand campaigns for companies all over the country, and we're passionate about using our expertise and resources to help you create unique experiential marketing moments that stick with consumers and surpass your expectations. Call us today, and let's talk about how we can distill your brand into a memorable consumer experience.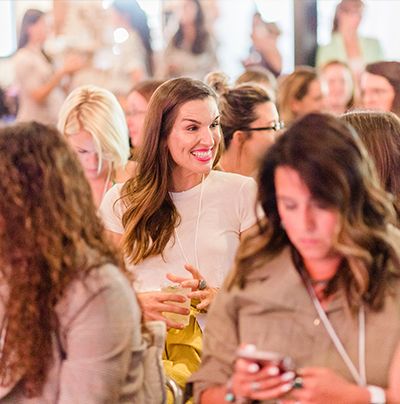 The Panacea Collective excels with experiential marketing:
Our event management team has decades of experience crafting memorable events and marketing campaigns

We utilize our long-standing relationships with vendors to get you the most for your event budget

We are a full-service event management company that can handle every phase of the process, from marketing strategy and event planning to producing the event itself
Experiential Marketing In Austin
As an event management company, our success is just as predicated on the consumer as yours is — if customers aren't satisfied or engaged at one of our clients' events, we aren't satisfied, either. Our obsession with consumer experience makes us the perfect partner for brands looking to expand their experiential marketing campaigns! Whether we're conceptualizing and designing a sponsorship activation within a larger event, taking over a storefront for a pop-up shop, or hosting an intimate experience for tastemakers, we at The Panacea Collective aim to create unforgettable moments that turn strangers into friends and fans into evangelists for your products or services.
We work closely with our partners to understand their goals, whether it's earned media, organic social, consumer insights and leads, direct sales, content creation, or all of the above, and we design campaigns that crush these KPI's and get the people who hire us more business than they can handle. When you partner with us to create an experiential marketing campaign, we're just as invested in your success as you are. We're passionate about producing events that leave our partners and their customers satisfied. Call our event management team in Austin today to get started!