3D Rendering Services
Let Our Austin Event Planners Visualize Your Ideas
Bring Your Ideas To Life
Event planning can start to feel complex without having something to look at to represent your ideas. At The Panacea Collective in Austin, we proudly offer 3D rendering services to visualize your event design plans! Our technology can produce photo-realisting renderings and other schematics that you can use to aid your planning or sell your ideas upstairs. Our goal is to help you plan and produce a cost-effective event that makes an impression on guests and delivers you outstanding, measurable results. Call our event management team in Austin to get started today!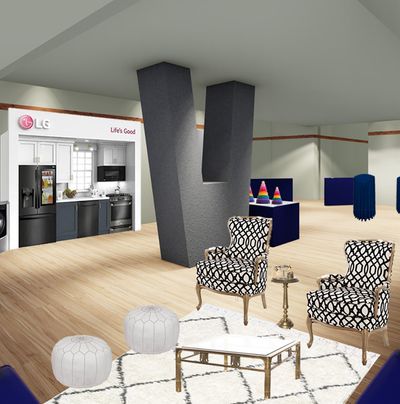 The Panacea Collective is your premier partner in event planning and design:
Our event production team has decades of experience managing events of all sizes

Our in-house furniture and decor collection can beautify your event space

Our 3D rendering services can aid your event design planning

Our custom fabrication specialists can create unique set pieces that make your brand stand out

Our event management team can handle any and all aspects of the event planning and production process
Austin 3D Rendering Services
When you need to see an event design to believe it, or to sell an idea up the ranks, the Panacea Collective team can make 3D renderings of your plans! We can deliver photo-realistic renderings, mood boards and engineering schematics to guide you through the design of your event space and its experiential elements.
Our event management team is passionate about exciting, effective events that provide both lasting memories and measurable marketing results. We want to equip you with everything you need to craft the event or experiential marketing campaign of your dreams, and our 3D rendering services are just one of the many implements in our toolbox. Call The Panacea Collective in Austin today to get top-quality support in planning and managing your next memorable event!