Panacea Collective: Austin's Premier Virtual Event Company
We have been busy the last 6 months shifting from live events to virtual, as the global pandemic has limited the ability to gather safely. But, as they say in the biz, the show must go on!
Panacea Collective has worked with The 19th News, The LBJ Foundation, All in Together, and Tito's Handmade Vodka pivot from in-person events to successful virtual events. There has been a lot to learn, and we are also finding there are just as many details to tie up as a live event - if not more.
We all agree that one of the most exciting aspects of virtual events is the ability to work with a wide and varied list of speakers. Travel and scheduling has always made securing speakers and talent a challenge, and going virtual has made it more convenient to participate. It has been a privilege to recently work with notable speakers including Melinda Gates, The Go-Go's, Meghan, Duchess of Sussex, Kamala Harris, Meryl Streep, Speaker of the House of Representatives Nancy Pelosi, Hillary Rodham Clinton, and many more.
Below are a few highlights from some of our recent virtual events, along with a few tips to ensure you look great for your next virtual speaking event!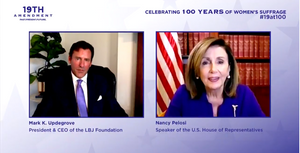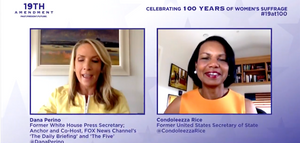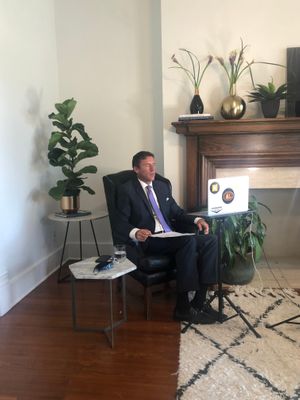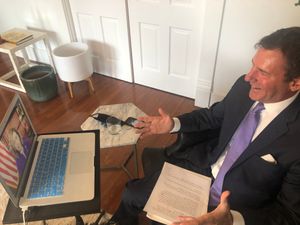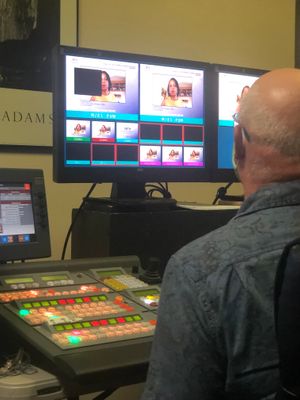 LBJ Foundation & All In Together:
In August we celebrated the 100th anniversary of the 19th Amendment with All in Together and The LBJ Foundation. This virtual town hall brought together incredible historians, celebrities, athletes and politicians to discuss women's involvement in the civic process. ⁠
Notable speakers included Nancy Pelosi, Condoleezza Rice, Abby Wambach, Lauren Leader, Brittany Packnett Cunningham, Martha Jones, Jeffrey Rosen, and Mark Updegrove.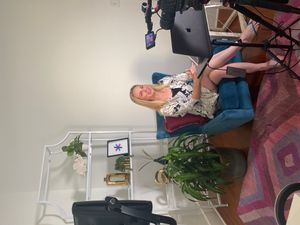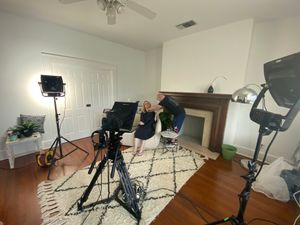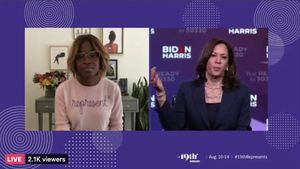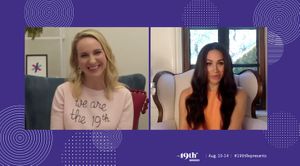 19th News:
The 19th was founded to shine a light on the unfinished business of the 19th Amendment and empower women — particularly those underserved by and underrepresented in American media — with the information, community and tools they need to be equal.
In August, we also commemorated the suffrage centennial with The 19th Represents, presented by Goldman Sachs and Intuit, a week of virtual events that raises the voices of women — past and present — who are reshaping the American story. There was a series of conversations with prominent women in politics, civic engagement, journalism and the arts.⁠⠀Notable speakers included Stacey Abrams, Hillary Clinton, Melinda Gates, The Go-Go's, Sen. Kamala Harris, Sunny Hostin, Meghan, The Duchess of Sussex, Zoe Saldaña, and Meryl Streep.
We were so delighted to have over 179,000 unique views for this inaugural event!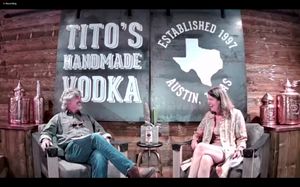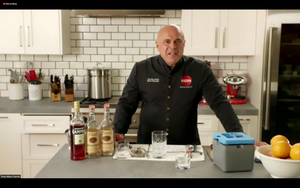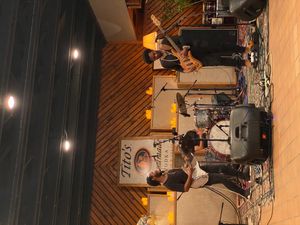 Tito's Handmade Vodka:
This year Tito's Cultural Immersion event turned virtual, and we were able to bring the team together virtually from across the country. With personalized gift boxes, cocktail demonstrations, and additional company programming, we were inspired by the Tito's story, and honored to play a part in reimagining this annual event.
MOVE Texas:
MOVE Texas is a nonpartisan, nonprofit, grassroots organization working to build power in underrepresented youth communities through civic engagement, leadership development, and issue advocacy. In September, we helped style the set for their live "Rock the Reg" broadcast event.
In 2018 57% of Texans under 34 were not registered. There are 3.8 million unregistered voters in Texas, and MOVE Texas wanted to change this statistic.
When participants tuned in live they heard from musicians, artists, and activists like Emmy Award Winner Holland Taylor and US Attorney General Eric Holder, to talk about why they we're registering to vote this year.
LBJ School:
This month Panacea was proud to produce the LBJ School's 50th Anniversary virtual event. To commemorate the anniversary there were two virtual forums, "In the Arena: The LBJ Era...to Present" & "In the Arena: Defining a New Destiny".
⁠To commemorate President Lyndon Johnson's founding vision and to celebrate its 50th anniversary, the LBJ School's virtual forums showcased prominent global leaders who personify Johnson and inspire the next generation to creatively take on the world's most important challenges.⁠
⁠Speakers included: Melinda Gates, Jamie Dimon, Darren Walker, Stacey Abrams, Anousheh Ansari, Mayor Pete Buttigieg, Tom Freston, Adm. William McRaven, Rajiv Shah, and others.⁠
Learn more about our virtual event capabilities here: